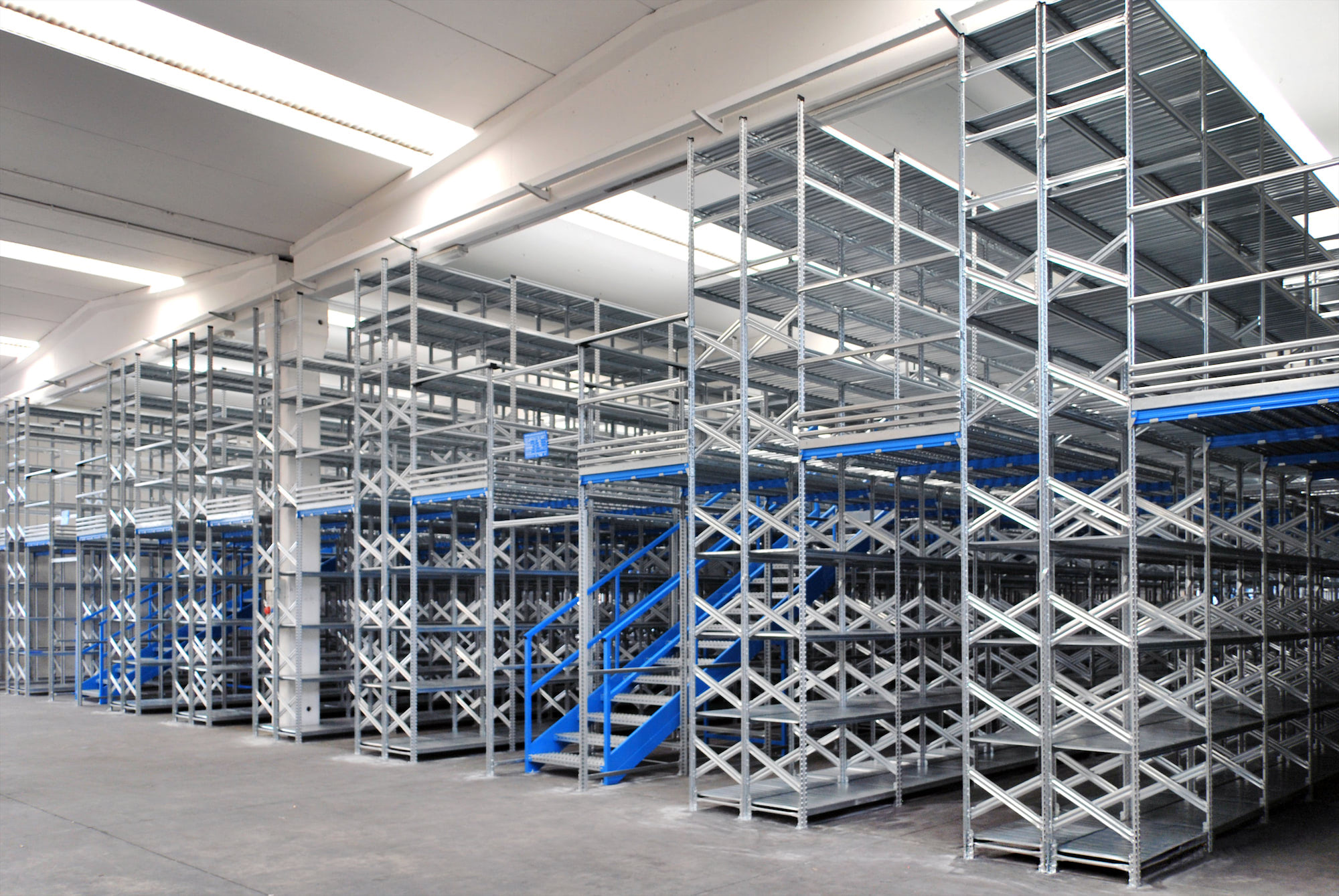 Space is one of the resources critical to the success of any organisation. Whether an office, retail store or warehouse, good spatial use adds value to the operations cycle and raises long-term cost-effectiveness.
An ingenious method that is radically changing design of space across all industries and types of facilities is the mezzanine.
A mezzanine creates new room by giving shape and dimension to otherwise untapped space. It is an intermediate structure typically between the built floors, which is where the 'mezzanine' gets its name from. The three main advantages of installing a mezzanine are:
Low expenditure: A mezzanine priorities function, using specially designed materials that require minimal construction hours and maintenance. The structure is an elegant solution that enhances the look and feel of a working environment but without being investment-heavy. Mezzanines also have a long lifespan, making them thoroughly practical investments.
Flexibility: Installations come in virtually unlimited designs to match not only the unique features of the building, but also the décor of the environment. The mezzanine is built according to the custom specifications of the space and they can, for example, include multiple floors; cover a whole area or a part of it; raise to different heights. A mezzanine is ideal for a diversity of uses and can be equally designed for storage racking, desk space, as a retail area, and everything else in between.
Non-invasive: Mezzanines do not require structural alterations on the building itself, keeping expenses down and speeding construction times up. Even more importantly, the mezzanine is a semi-permanent structure that can be demounted, reconfigured, and re-installed in a different environment, keeping up with the changing business requirements.
See how much unused space your company can recover by speaking to a Storage Systems expert today.